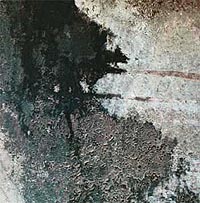 NOM14 CD, $14.00
Add to Cart


animist orchestra
wuwei


in seattle in 1996, i began giving erformances using mainly natural objects as my "instruments". after many such performances, two friends suggested (independently of one another), that i might try doing it with a group. as this idea had occurred to me a few years previously, i thought perhaps they were right. in june of 1999, the animist orchestra began its history as a working group. we got together nearly every week for the next three months, to play and discuss our playing. our first performance was given in eric lanzillotta's living room for a small group of friends, and was well received.

from the beginning, the focus of the orchestra has been on listening, and improvising in the moment. a group of people truly playing together and focusing intently on the present can be a powerful thing. the use of natural objects (stones, shells, pine cones etc.) as opposed to more conventional musical instruments, can help the players to not fall back on learned habits of musical play. there is no canon or book of rules to refer to when using everyday things as sound makers, and this may facilitate the removal of actions arising from taste and memory.

during the initial period of discovery for the orchestra, dave knott made the observation that, when when playing and focusing on the sound being made, it was "like the spirit of the thing is telling you ho it wants to move". mike shannon once told me that when i play i seem to be animating the objects with my hands. i think these comments explain the name of the orchestra better than i could.

i wanted to make a CD of the orchestra to document our work together, and to show my admiration and gratitude for the friends who have agreed to join. i don't think they knew what they were getting into. - jeph jerman

featured players:
Jeph Jerman
Dave Knott
Mike Shannon
Jeffery Taylor
Robert Millis
Marina Granger

recorded in Jack Straw Studios by Doug Haire

animist orchestra have a track on the second "lowercasesound compilation" on bremsstrahlung recordings

two of the members of this group also record under the name Climax Golden Twins

full color cover with 8 page booklet

a review by Jim Haynes from issue 225 of The Wire:

"Following his Second Attention album, also released by Seattle's Anomalous label, Jeph Jerman has expanded his very quiet improvised activities within the context of a larger ensemble. Comprised of like-minded sound artists from the Seattle area, they have ranged in size up to nine members, but they stopped at six for this recording.

Dubbed The Animist Orchestra, they steadfastly concentrate on the minuscule textures from nature objects like small rocks, seashells, driftwood and feathers being rubbed, tapped and stroked. The use of such elements must have required an incredible amount of concentration on the moment while paying the utmost attention to detail. However, as Jerman accurately states, 'this may facilitate the removal of actions arising from taste and memory'. Unlike many contemporaries within the lowercase community, whose pristine digital sounds demand near anechoic listening conditions, the clarity of the bristlings and tinklings produced by The Animist Orchestra work amazingly well as the foreground to the din wafting through my urban apartment window."